Top Headlines
Stanton gives Marlins insurance run with 20th HR.
Giancarlo Stanton hits a solo home run to left field to give the Marlins a 4-2 lead over the Cubs.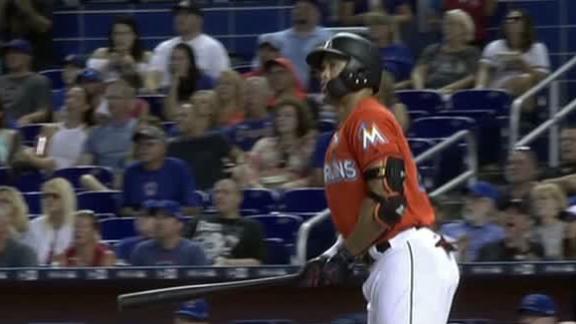 Cubs
MLB
Mets
MLB
Mets
MLB
Mets
MLB
What do the Mets do with Harvey, other trade pieces?
Buster Olney breaks down the Mets' strategy for their players who could be moved to other teams.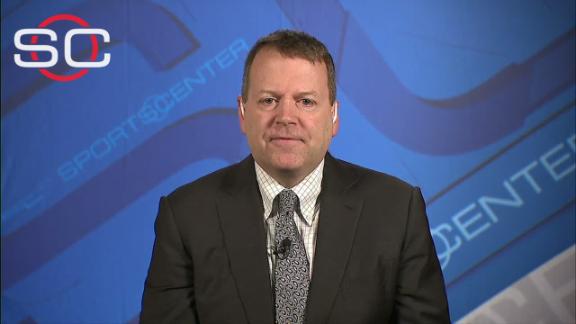 Twins
MLB
Rosario lifts a solo HR to pad Twins' lead.
Eddie Rosario hits a solo home run in the top of the fourth inning to increase the Twins' lead to 3-0 over the Indians.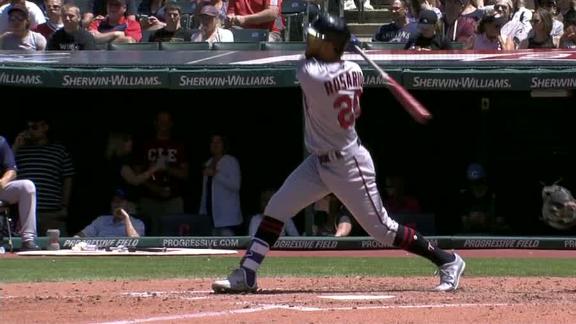 Twins
MLB
The sun gets the best of Dozier on missed catch.
Brian Dozier fails to grab Lonnie Chisenhall's high pop-up after losing the ball in the sunlight.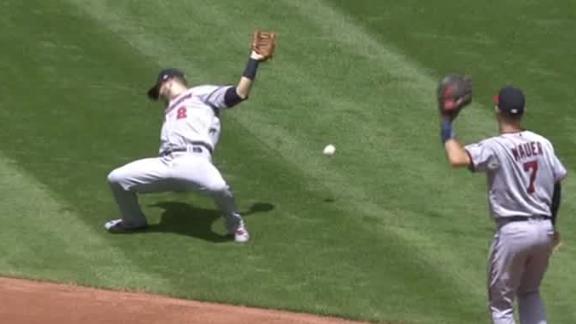 Dodgers
MLB
Kenley Jansen: Destiny wanted him as a pitcher.
After beginning his playing days as an outfielder and later a catcher, the power he possesses in his arm led him to a path that now has him as a dominant closer.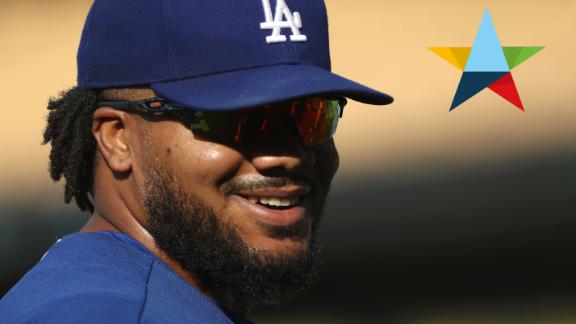 Dodgers
MLB
Pederson homers to help Dodgers past Rockies.
Joc Pederson smashes a solo home run to center field to add to the Dodgers' lead over the Rockies in the third inning.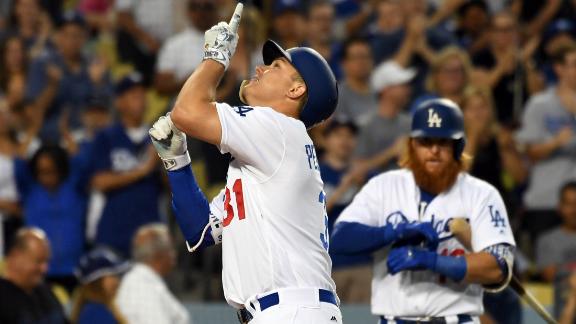 Dodgers
MLB
Kershaw thankful to get out of tough first inning.
Clayton Kershaw credits a tough Rockies lineup for challenging him at the start of the game and describes how he was able to settle in and finish with six scoreless innings.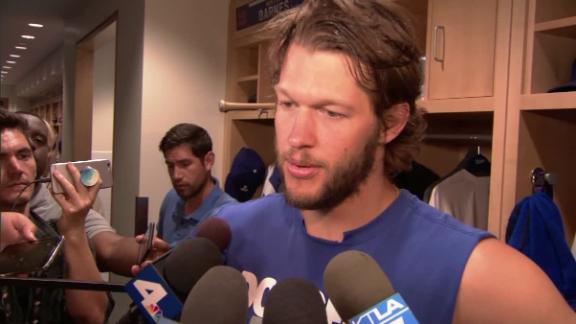 Athletics
MLB
Three A's rookies crank first career homers.
Matt Olson, Jaycob Brugman and Franklin Barreto become the first trio of teammates to hit their first career home runs in the same game since 1914.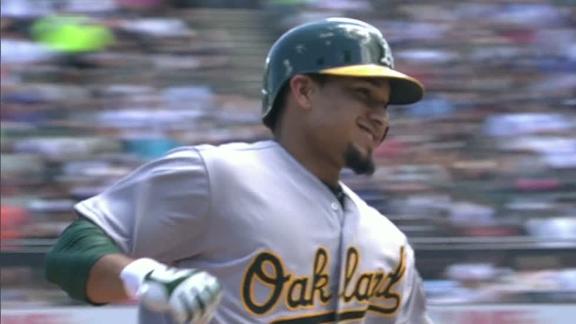 Cubs
MLB
Cubs
MLB
Cubs
MLB
Baez's double is the tiebreaker.
In the sixth inning, Javier Baez doubles to deep right field, scoring Addison Russell and Ian Happ to give the Cubs a 5-2 lead over the Marlins.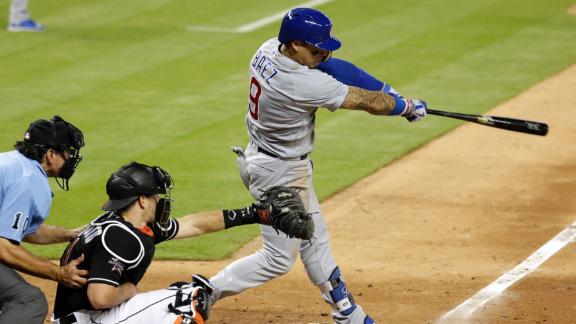 Yankees
MLB
Yankees
MLB
Royals
MLB
Royals
MLB
Royals
MLB
The key to the Royals' turnaround?
Tim Kurkjian breaks down how Kansas City has been able to climb out of an early-season hole to contend in the American League Central.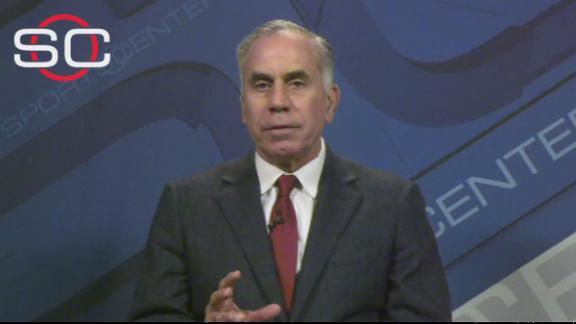 Red Sox
MLB
Ortiz salutes dad, fans in speech.
With the Red Sox retiring David Ortiz's No. 34, the ex-designated hitter thanks his father and the Fenway fans for their support before throwing the first pitch to former teammate Jason Varitek.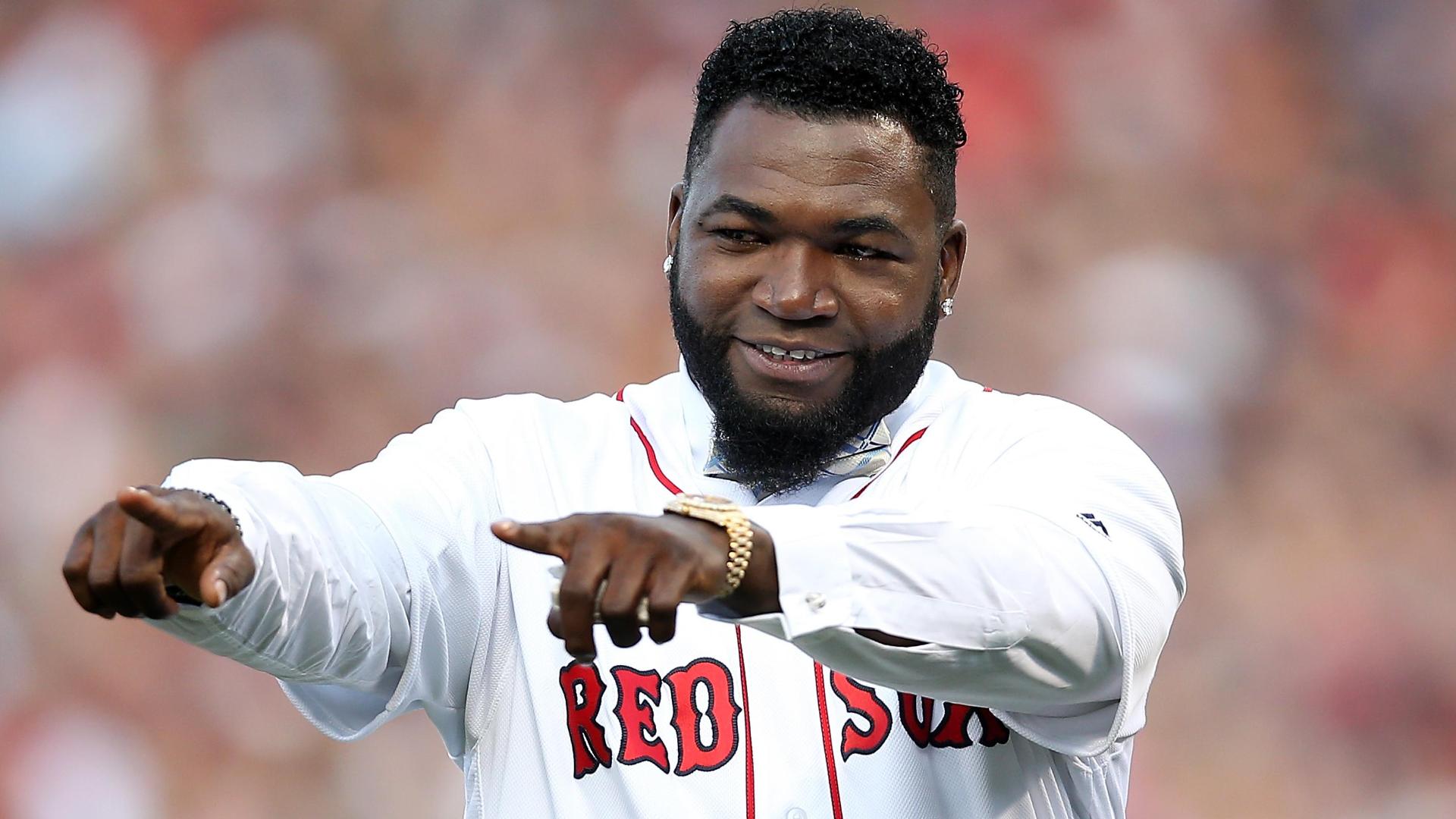 Red Sox
MLB
Customize ESPN
Adam Glanzman/Getty Images

His playing days behind him, the slugger has stayed away from Fenway, and that's been a good thing for the growth and maturity of this year's Red Sox.
Josue Evilla

What's it like to be Latino in MLB today? Prospects, starters and future Hall of Famers share their stories.
Gerry Broome/AP Photo

Welcome to 2037! The pitch clock is here, two franchises have been eliminated and advertising revenue rules the day, but we still need umpires, nine innings and three outs to play the game.
Ian Johnson/Icon Sportswire

Let your voice be heard and then tune in to the 2017 ESPY Awards on July 12 on ABC!